EXECUTIVE MANAGEMENT COMMITTEE
Jeremey Westmark, CEM President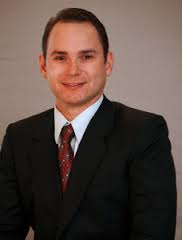 Jeremey Westmark is President of The Westmark Group, an environmental engineering and consulting firm based in Las Vegas, Nevada, with offices in Washington, Arizona, California, and now the People's Republic of China. While the world has changed significantly since founding the Westmark Group in 1999, Mr. Westmark's dedication to strong client relationships and setting industry standards has not. After earning a Bachelor of Science in Soil and Water Science from the University of California, Davis, Mr. Westmark practiced his trade for nine years in his native California before moving to Las Vegas in 1996. He is a Nevada Certified Environmental Manager, a California Registered Environmental Assessor, and a Nevada Licensed Asbestos Consultant with over 22 years of experience providing environmental consulting services throughout the western United States.
Kathleen Johnson-Henson, Chief Operations Officer
Donna Damiani, Executive Assistant
Caley Acevez, Business Development Manager
Nathan W. Robertson, CPA Chief Financial Officer
Nathan Robertson serves as Chief Financial Officer for The Westmark Group. His experience encompasses financial management as well as project and client management. Mr. Robertson holds a Bachelor of Science in Business Administration from California State University, Sacramento and is a Certified Public Accountant in California. He has brought his expertise to a variety of finance and accounting related positions, with experience in developing annual operations budgets, accounting and project management system conversion, tax planning, cash flow forecasting and management, and accounts payable and receivable in industries ranging from professional services to health care and banking. Mr. Robertson joined The Westmark Group's team in 2010, bringing his expertise in systems and performance management, and providing strategic financial advice along with human resources and accounting oversight.
Are you ready to get started?